Curb appeal matters, especially if you are selling your home. Why? Your home's front lawn, driveway, and walkway are the first things that any visitor to your house will see. If your grass is overgrown or dead, your driveway is pitted and stained, and your walkway is cracked, visitors will have a poor impression of your home – and even of you for letting things get so bad! We can't help you with driveway maintenance, but let us teach you how and why to keep your lawn looking great in every season.
Why to Keep Your Lawn Maintained
If your home exterior looks great — nice coat of paint, great lawn, attractive flower beds, and so on — then your home will actually go up in value in the eyes of a potential buyer. Conversely, if your lawn has a ton of weeds and your shrubs are overgrown or messy, someone might think, "Gee, this place needs a ton of work! I need to make sure I have money to fix this dump! Better make a lowball offer…"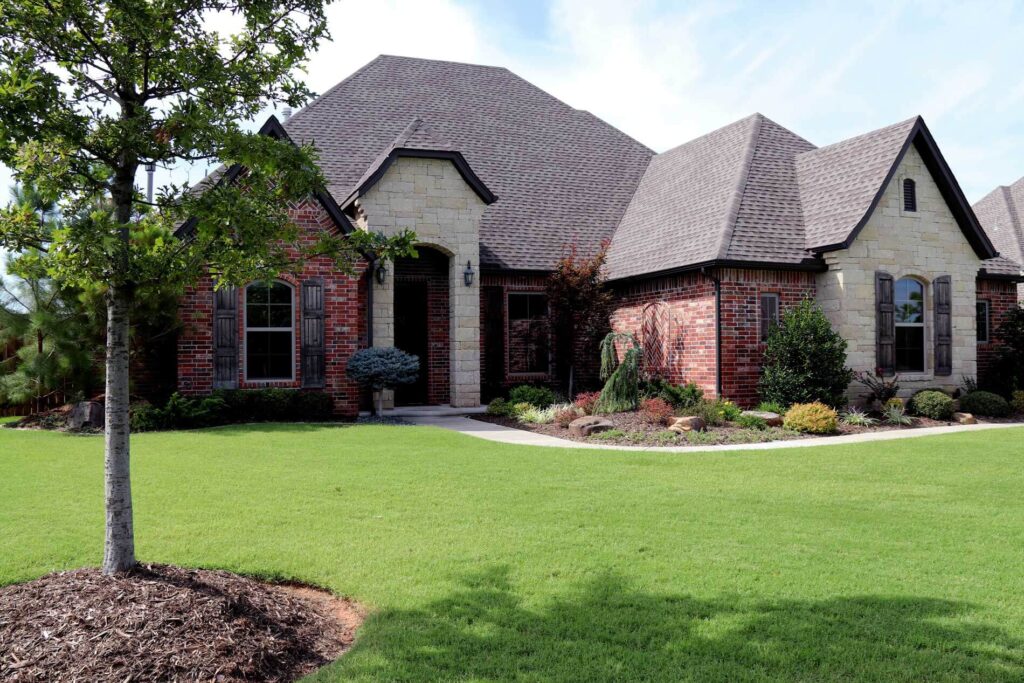 Obviously, you want someone to think your home is a great buy. Taking care of your lawn in all seasons is one way to make your home seem like a good value.
Take a cue from your neighborhood. Your home need not be the best-looking house on the block but it should not be the worst, either. Aim for a happy medium of keeping up with the Joneses to maintain value in your home and ensure you pass the curb appeal test.
Yearly Lawn Maintenance Schedule
Now that you know why your lawn needs to look great, how do you keep it looking its best year round?
When spring comes, you'll start by clearing winter clutter. Rake up leaves and branches. Fertilize the grass to encourage fresh, healthy growth. You might need to re-seed if your lawn is patchy or apply a topical herbicide to keep out crabgrass.
Through spring, summer, and fall, you will need to mow the lawn regularly and keep up with weeds. You might need to get a lawnmower tune-up or sharpen blades so you can effectively cut grass. As heats up, you will definitely want to keep your lawn watered so the grass does not die from the heat. Click here for information about Best Time of Year to Lay Sod?
As fall comes, you'll want to rake leaves, re-seed patchy grass, and prepare your lawn for winter. When winter comes, you can finally take a break from all of that yard work – you've earned it! Learn more about tapware that is suitable for low or unequal pressure.
Does this sound like a lot to keep up with? Let us help you. We understand that many home and business owners want to keep their grass looking great but do not have the time to do it themselves. We can take care of your lawn for you by providing regular maintenance for residential or commercial lawns. To learn more about our lawn care services, or receive a quote for landscaping, contact us.